WWE Extreme Rules 2011 DVD Review
July 24, 2011 · 0 Comments
WWE Extreme Rules 2011
DVD Review
Hailing from the St. Pete Times Forum in Tampa, Florida this was the third pay per view under the 'Extreme Rules' name in WWE history. First shown on 1st May this year, it consists of 8 matches, one of which was a legendary Steel Cage match.
Edge was originally scheduled to defend his World Heavyweight Championship at this, the first pay per view event since WrestleMania, but on April 11th (On Raw) he had to announce his retirement from professional wrestling due to a life changing neck injury. Also after the event and not included on the DVD, John Cena had the awesome task of telling all the fans in attendance that Osama Bin Laden was "captured and compromised to a permanent end". It's a shame the cameras stopped rolling as that is another piece of history that would have been great to see!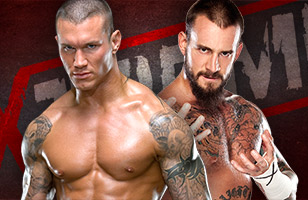 Kicking the night's proceedings off with CMPunk facing the Viper, Randy Orton in a Last Man Standing match with the rest of the New Nexus being banned from ringside and unable to help Punk if he needed them. An absolutely fantastic way to open up ANY show with a brilliant match; both of these guys giving it their all much to the obvious delight of the crowd in attendance.
Other matches that are definitely worth seeing again are the steel cage match (Miz Vs. Cena Vs. John Morrison) and the ladder match between Christian and Alberto Del Rio. Infact there's not a BAD match on the pay per view, just some that stand out more than others.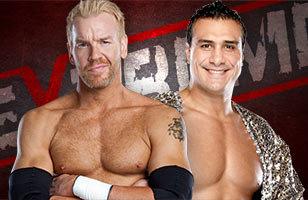 Loser leaves WWE match was pretty much obvious if you read the dirt sheets and knew which one of the two competing Divas had already decided to hang up her boots for a while.
Rhodes Vs. Mysterio wasn't a bad match, as much as it pains me to say it because I like neither of them. And the tables match for the US championship (Kofi vs. Sheamus) was good too.
But the night had to be dominated by the two main events (as a pay per view should be… but often isn't!)
The awesome ladder match between Christian and Del Rio being the better of the two in my humble opinion and of course the outcome was the best thing I'd seen in the WWE in a LONG time! (Shame they ballsed it up there for a while afterwards!) An emotional moment for Edge & Christian that brings a tear to my eyes every time I see it! The WWE got it SO right that night!
I would advise all wrestling fans to buy this one. Definitely one of the better pay per views in the last couple of years.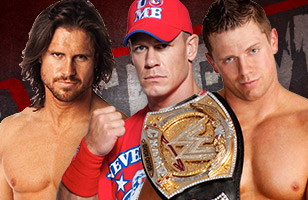 Available from SilverVision.co.uk
By Martin Bean